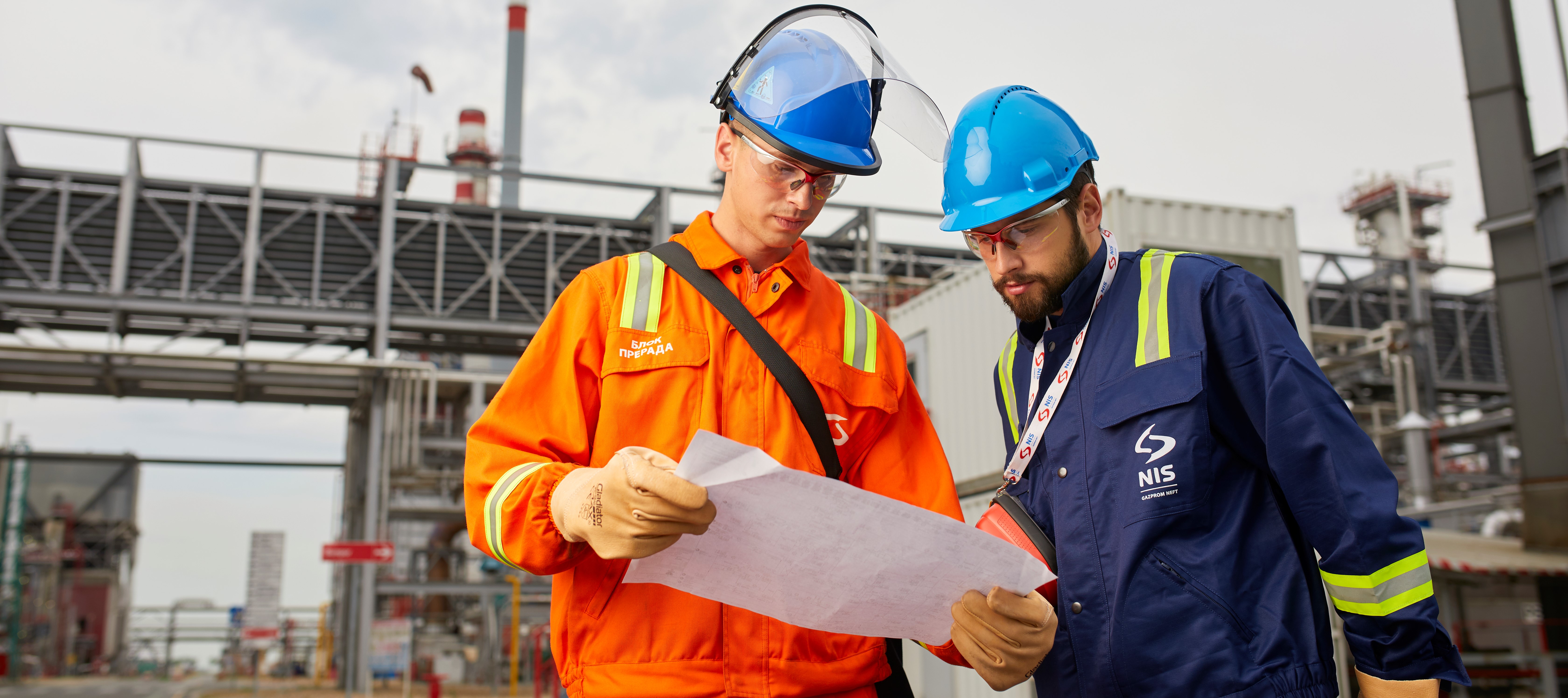 Safe working conditions for all employees and business partners are one of the strategic goals of NAFTAGAS -Technical Services, as it seeks to continuously reduce the number of workplace injuries and professional illnesses.
Protecting and improving physical and mental health, preventing work injuries and promoting a healthy lifestyle are part of the daily imperatives of NAFTAGAS - Technical Services.
Prevention principles are continuously applied, in order to improve working conditions and reduce the number of negative HSE events. In the area of safety and health at work, the standards that NAFTAGAS - Technical Services applies exceed existing legal obligations. Business decisions are made in accordance with the requirements of national legislation and above the legally prescribed minimum, in order to ensure effective risk management. The safety of contractors is managed and they are required to comply with our standards.
HSE Training
In order to reduce workplace injuries and improve HSE culture, the company has established a continuous HSE training system that enables employees to acquire knowledge and skills to manage risks in their workplaces as the development of HSE competences necessary for efficient work performance and improvement of quality of work. HSE trainings are harmonised with business needs so that educational content is focused on developing knowledge and skills for safe performance of work activities, and includes all forms of education and training that do not belong to the field of acquiring formal education.
Reporting, managing, and investigation of HSE events
Our company has established an HSE event management process that involves transparent notification and reporting of HSE events, investigating the causes of HSE events, monitoring financial impacts, and sharing lessons, i.e. learning from HSE events. Under HSE events we mean events that have consequences such as work injuries, fires, traffic accidents, equipment failures that can endanger people's safety and/or negative environmental impacts. In accordance with the above mentioned, the main objectives of managing HSE events are to:
Act in a timely manner and mitigate the consequences, i.e. manage HSE events

Act to prevent, i.e. implement measures that will prevent a repeat of similar events

Improve the HSE management system

Learn and share the experiences of events with our employees and contractors.